Wellington J. Maytum

Dr. W. J. Maytum, one of the pioneer physicians of Alexandria, Hanson county, has also
been quite prominent in public affairs, having
served as state senator in addition to holding a number of local offices. He was born in
Penn Yan, New York, on the 11th of December, 1864, a son of Charles and Emma (Fagg)
Maytum, now residents of Washington, D. C. The father is a miller by trade.

Dr. Maytum received his education in the public schools of Iowa and in his youth worked
upon a farm and in a mill, thus learning much concerning both agriculture and milling In the
meantime he attended high school and in 1888 matriculated in the University of Iowa, from
which he was graduated in 1891 with the degree of M. D. He paid his way through school
by working, and the energy and willingness to apply himself that characterized his student
days have been large factors in his subsequent success. Following his graduation from
medical school he removed immediately to Alexandria, South Dakota, and there entered
upon the practice of his profession. In a comparatively short time he had established
himself in the confidence of the people and as the years have passed his practice has
grown and his reputation as an able and up-to-date physician and surgeon has extended
to a wider territory. He is a member of the Mitchell District Medical Society, the South
Dakota State Medical Society and the American Medical Association, and from the
meetings of those bodies he derives much valuable knowledge concerning the
discoveries in medical science and the improved methods used by other wide-awake and
progressive practitioners. For a number of years the Doctor was secretary and treasurer
of the South Dakota State Medical Society. In 1913 he took a three months, special course
in surgery under Dr. Emil Reis of the Chicago Post Graduate Medical School.

On November 19, 1894, Dr. Maytum was united in marriage to Miss Lillie M. Syferd, a
daughter of John W. Syferd of Wayne county, Iowa. Dr. and Mrs. Maytum have the following
children: Koran and Genevieve, both students at the State University of Vermillion; and
Cecil, Thelma, Crystal, Loraine, John Terrance and Harry R.

Dr. Maytum supports the democratic party. In 1890 he was county superintendent of
schools and efficiently discharged the duties of that office. In 1911 he was honored by
election to the state senate from his district and as a legislator sought to further the best
interests of the commonwealth. He is at present on the board of health of Alexandria.
Fraternally he is connected with the Masons, the Odd Fellows, the Modern Brotherhood of
America, the Yeomen and the Woodmen, and his genial nature enables him to make and
retain friends easily. He is a stockholder and officer of the Security National Bank and also
owns some excellent land in this state. He is one of the best known residents of
Alexandria and is also one of the most highly respected citizens of the town, and those
who have been most intimately associated with him hold him in the warmest regard.

"Dr. W.J. Maytum of Warsaw, Iowa, a graduate of the State University, and a bright,
intelligent gentlemen, has formed a partnership with Dr. B.M.J. Conlin for the practice of
his profession."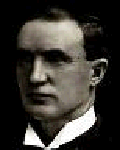 1940 United States Federal Census about
Willington J Maytum
Name: Willington J Maytum
Age: 75
Estimated birth year: abt 1865
Gender: Male
Race: White
Birthplace: New York
Marital Status: Married
Relation to Head of House: Head
Home in 1940: Alexandria, Hanson,
South Dakota
Map of Home in 1940: View Map
Street: Main Street
Farm: NO
Inferred Residence in 1935: Alexandria,
Hanson, South Dakota
Residence in 1935: Same House
Resident on farm in 1935: No
Sheet Number: 3A
Number of Household in Order of
Visitation: 47
Occupation: Medical Doctor
House Owned or Rented: Owned
Value of Home or Monthly Rental if
Rented: 3500
Attended School or College: No
Highest Grade Completed: 4c
Hours Worked Week Prior to Census: 48
Class of Worker: Wage or salary
worker in private work
Weeks Worked in 1939: 52
Income: 0
Income Other Sources: Yes
Neighbors: View others on page
Household Members:
Name Age
Willington J Maytum 75
Lillian M Maytum 69

1910 United States Federal Census about
Wellington J Maytum
Name: Wellington J Maytum
[William J Maytum]
Age in 1910: 45
Birth Year: abt 1865
Birthplace: New York
Home in 1910: Alexandria Ward 3,
Hanson, South Dakota
Race: White
Gender: Male
Relation to Head of House: Head
Marital Status: Married
Spouse's Name: Lillie M Maytum
Father's Birthplace: England
Mother's Birthplace: England
Occupation: Physician
Household Members:
Name Age
Wellington J Maytum 45
Lillie M Maytum 39
Koran C Maytum 14
Genevieve Maytum 13
Cecil S Maytum 12
Thelma Maytum 9
Crystal Maytum 7
Lorraine Maytum 5

1910 United States Federal Census about
Berthold M J Conlin
Name: Berthold M J Conlin
Age in 1910: 57
Birth Year: abt 1853
Birthplace: Illinois
Home in 1910: Owatonna Ward 1,
Steele, Minnesota
Race: White
Gender: Male
Relation to Head of House: Head
Marital Status: Married
Spouse's Name: Martha Conlin
Father's Birthplace: Ireland
Mother's Birthplace: Ireland
Occupation: Physician
Household Members:
Name Age
Berthold M J Conlin 57
Martha Conlin 50
E Benita Conlin 22
Anna Johnson 23
Marian Norberg 24

1880 United States Federal Census about
Berthold M. J. Conlin
Name: Berthold M. J. Conlin
Age: 29
Birth Year: abt 1851
Birthplace: Illinois
Home in 1880: Hanson, Dakota Territory
Race: White
Gender: Male
Relation to Head of House: Self (Head)
Marital Status: Married
Spouse's Name: Martha Conlin
Father's Birthplace: Ireland
Mother's Birthplace: Ireland
Neighbors: View others on page
Occupation: Physician

Household Members:
Name Age
Berthold M. J. Conlin 29
Martha Conlin 20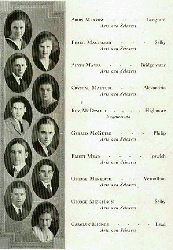 <------------------------------->

Click on pictures to enlarge